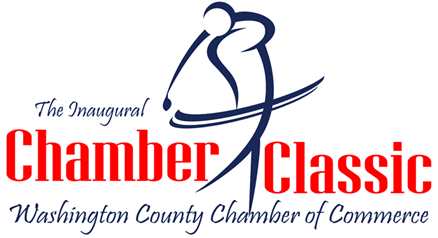 THANK YOU to all of our sponsors!
American Fire Protection Group, Inc.
Appel Ford
Associated Credit Union of Texas
Bank of Brenham
Baylor Scott & White Health
Behrens Land Group, Inc.
BIG Brannon Industrial Group
Blue Bell Creameries
Bluebonnet Electric Cooperative
Brand It Graphix
Brazos Valley Brewing Company
Brenham Abstract & Title Company
Brenham Chrysler Jeep Dodge
Brenham Independent School District
Brenham National Bank
Brenham Orthodontics
Brenham Veterinary Hospital
Brenham Washington County Economic Development
Brown Water Cigar Bar, LLC
Capital Farm Credit
CB4 Services LLC & Deep in the Heart Farms
Champion Fellowship
Citizens State Bank
City of Brenham
Dr. John Turner
Edward Jones-Rachel Eckert Nordt-Financial Advisor
Edward Jones-Justin Jersey-Financial Advisor
Germania Insurance
Gessner Engineering
James Pharaon Creative
Jeff Padavic-Lowell Ogle-Alan Kunze-Jeff Dewees
Johanna Fatheree-RE/MAX Bluebonnet Properties
Julie Renken, District Attorney
K & M Grocery
Kool Shades Window Tinting
Kountry Boys Sausage
Kristen Distributing
KTEX-KWHI
LaRoche-Chev-Cadillac-GMC-Buick
LCRA
Legacy Texas Realty, LLC
Legacy Waste Services
LJ'S BBQ
Mariachi's Mexican Restaurant
Mattrezzz Guys
Mike Hopkins Distributing
Modern Air Solutions
Moorman Tate, LLP
Padgett Hearing Aid Center
PLANNORTH Architectural Co
Pleasant Hill Winery
Seidel Schroeder
Shannan Canales
Southern District Properties Group
Tegeler Toyota & Chevrolet
Terralab | Landscape Architects
Texas Casual Cottages
Texas Farm Bureau Insurance Companies
Texas Farm Credit
Tex-Star Legal Support
The Gunnery
The Yard
Thielemann Construction Co., L.P.
Toppers Liquor & Wine
Tres Chic
Van Dyke Rankin Insurance
Velocity Gymnastics & Cheer
Washington County Abstract
WCTractor
Wellmann Insurance Agency, Inc.
Woodson Lumber Company
and to all of the volunteers who helped make this such a great inaugural event!
We are looking forward to next year!